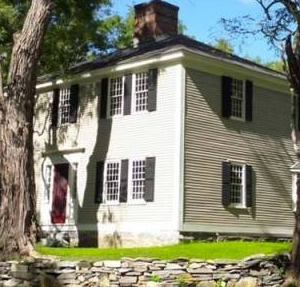 Weatherboard cladding has evolved from traditional timber cladding to being manufactured from composite materials and UPVC in modern times.
Today, fibre cement weatherboards have become very popular, offering outstanding durability, low maintenance and sustainability.
The use of timber to protect the outside of your home goes back to the Dark Ages. Through time and across the world, weatherboard cladding has been used to protect homes in areas where timber is readily available from Norway to North America. In the early 1900's fibre cement was patented in Austria by Ludwig Hatschek and has been used as an alternative to timber panels ever since, continually evolving in it's composition and application.
Modern fibre cement weatherboards, typically have a wood grain effect and are available in a variety of factory applied colours. All the style of traditional timber and virtually no maintenance, no warping or rotting, it is no surprise that this is one of our most popular home improvement products right now.
Sticking with wood! Timber cladding looks great and sure, it protects your home against the weather just as well as fibre cement weatherboards, however, for the purist, there is a fair amount of maintenance involved. Timber weatherboards will need repainting/varnishing every couple of years or so and as timber weatherboards age, they become more susceptible to rotting and warping and there is always the risk of fire to consider.
Apple's New England Coloured Weatherboard Cladding System, not only has all of the benefits of using modern fibre cement weatherboards, but also incorporates a specially selected thermal membrane, applied to the wall surface prior to weatherboard installation. This provides added insulation and contributes to energy savings in the home.
Weatherboard cladding is an excellent alternative to re-rendering or re-pointing your walls and an effective way to transform the look of your home.