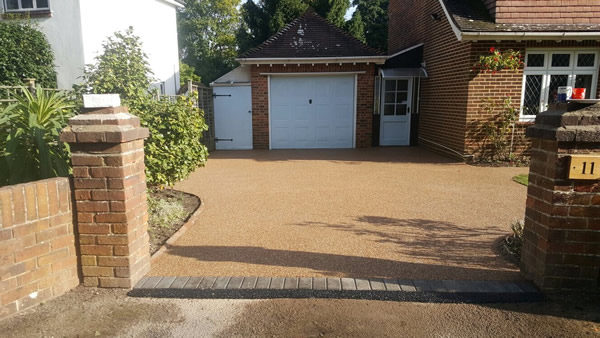 Here at County Windows we really appreciate it when customers take the time to leave online reviews or write to us sharing their experience. We recently received some fantastic comments from a customer in Southampton that had a County Windows Driveway installed.
'We received a cold call which normally we would have ignored, but we agreed to let one of your representatives visit. She impressed us with the information about your company and the price she suggested. So we went ahead. Very glad we did, our drive now looks superb. We were impressed with the two man team who prepared the drive and delighted with Ray and Lee who laid the resin. We would recommend County Windows EvaDrive resin unreservedly. From start to the superb finish we were totally satisfied and will continue to enjoy our new drive with pleasure. You say in your letter you are not perfect, in this case you were. So pleased with the team, I said they were my heroes and took the enclosed photo maybe they would like a copy'
They are great pictures, we are glad to have heroes on the team, it means a lot when we can make our customers so happy.
Discover Resin Driveways