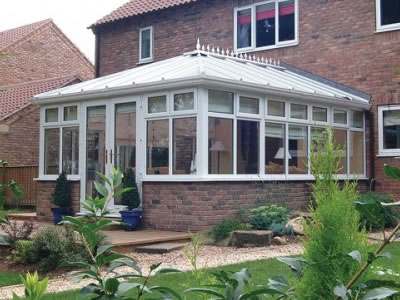 Water authorities across the country have, or are in the process of, introducing regulations regarding domestic buildings being constructed on, over, or near drainage systems. The regulations stipulate that the build should be no closer than 3 Metres from any public sewer unless agreed by the water authority.
This affects buildings such as conservatories, orangeries and extensions. County Windows are very clear when planning this type of project, advising our customers to meet the regulations where ever drains cause an issue on the proposed site.
Water Authorities own 100,000's kilometres of public drains and sewer pipes and have a duty to maintain them, failing to adhere to the regulations or not gaining necessary permission can result in the building being removed by the Water Authority.
Exemptions
Sewers that are private, serving just a single property that is within that property boundary and is privately maintained as part of a property management scheme or does not connect in any way to the public system, is exempt.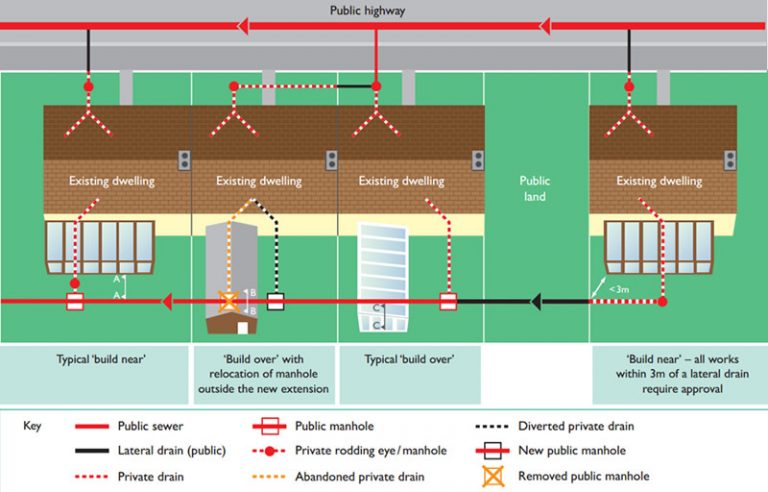 What if I have a drain or sewer on my site?
This cannot be ignored, any reputable company will advise of all the possible options that will ensure your build is compliant with the Water Authority's regulations. Where feasible and depending on the authority, permission can be requested. In some cases it may be possible to re-route works and relocate manholes.
Q) Is building over a manhole allowed?
A) No. The Water Authority require access to the sewer system, internal chambers also have an increased risk of flooding so this is never advised. Re-locating the manhole is the only option.
Q) Am I allowed to connect rainwater to the sewer?
A) This would require a special planning application, it is not normally permissible as this can put additional pressure on the sewer system. All alternatives should be considered, your County Windows advisor or surveyor will be able to provide the best options for your project.
Q) If my project requires work, who can do it?
A) Depending on the type of work required you can use County Windows, for example, if an existing public manhole chamber needs relocating, repairing or building from new. If the sewer is 500mm or deeper, then a water authority approved contractor must be employed.
For non-man entry inspection chambers or private drainage systems, you will not normally require a permit and these works can be carried out by County Windows however works may require the agreement of Building Control or a Private Inspector.
Q) What if I don't obtain permission?
A) If your building obstructs the Water Authority from carrying out maintenance or other works then the building will be removed. County Windows have your interests at heart and will only propose plans that comply with Water Authority regulations.
For A Free, No Obligation Design & Quote for your Conservatory Project, call our friendly team today on 0800 688 8832.
NOTE: Article based on Wessex Water documentation