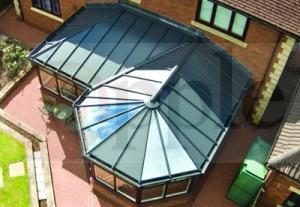 In the not so distant past, let's say the 1980's, conservatories were often constructed with low quality materials and regular glass or plastic roofs. People found them to be like an oven in the summer and an ice box in the winter, so unsurprisingly, they could be found to be storing the over-spill from your home, the place to put your wellies on before a spot of gardening or just where the tumble dryer ended up.
New conservatories have become much more considered with the development of building materials, the advancement of energy efficient glazing and the variety of roofing options, that can incorporate specialised solar reflective glass or lightweight panels and tiled roofing. Modern patio and bi-folding doors are equally energy efficient and secure adding to design options.

The modern conservatory tips its hat to the conservatories or orangeries that adorned fine homes back in the 1600's with more emphasis on style and luxury, making the conservatories of today, somewhat of a fashion statement. That's all well and good, but the fact that well designed conservatories can now be comfortably used all year round for a variety of different uses, from art studios or Music rooms to home offices or dining areas, demonstrates that they are also extremely practical and an asset that adds value to your property.
Conservatory Upgrade
Conservatories that are getting on in years and succumb to temperature extremes can be upgraded, often a new roof can be a cost effective way to transform a conservatory giving it a new lease of life.
Find out more about replacement conservatory roofs >>>
Here at County Windows we have noticed the demand for high quality, well designed conservatories increase over the last year, keeping our experienced consultants energised and creative.
Call our friendly team today and arrange your no obligation 3D Design Consultation and quote – 0800 688 8832