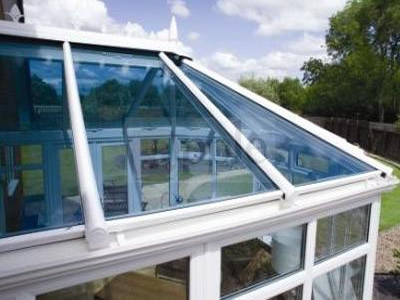 Older conservatories with roofs made from plastic or regular glass are often too hot in the summer and hard to warm in the winter, leaving you with an area of your home that is a fantastic space, but not being used to its full potential.
All Year Round Comfort
Manufacturers have, over the years, developed some very effective conservatory roof solutions for new build conservatories, such as, light weight tiled roofs that are insulated and thermally efficient and solar reflective double glazing to keep your conservatory cool in the summer and also polycarbonate solid roof panels in combination with double glazed panels that can be very versatile and modern in design.
The good news is that these solutions can be applied to existing conservatories, reclaiming your conservatory, expanding the possibilities of what you use your conservatory for as well as improving the style and value.
So what's the best solution?
Designing your new conservatory roof will involve taking into consideration several aspects that effect the interior and the external look and feel by first establishing the main use of the space, how much light is required, how much sun it gets during the day and the desired overall style that best complements your home.