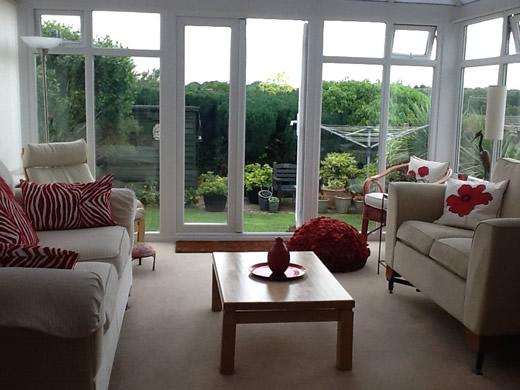 Ten years ago Thelma had an Apple conservatory installed at her home in Poole, Dorset. We were delighted when we received an email from Thelma to let us know that it is still looking great.
thelma-connie"Just over ten years ago we had a beautiful conservatory from you and thought you would like to know that it is still as gorgeous as the day we had it. Everyone that comes to the house admires it, even the Doctor when called out thought it was fantastic! Well done Apple and may you continue to prosper supplying conservatories to a very high standard."
We thank Thelma for her email and photo, what a lovely room!.